Stanley Park, Vancouver, BC, Canada
During the 1960s and onward a group of runners who represented the Vancouver Olympic Club (VOC) and the Lions Gate Road Runners were coached by Ivor Davies a teacher at West Vancouver Secondary School and the coach of the 1970 B.C. H.S. Boy's Championship team.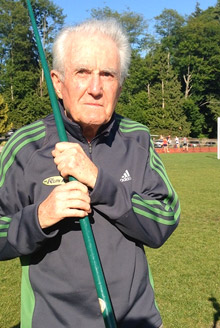 As time moved on and that group of runners slowly aged but still had great running spirit and camaraderie amongst themselves. They wanted to enter the Hany to Harrison road relay in the late 1980's as a club. Some of them who were with VOC had set the men's course record that still stands today 24 years later (2009).
To enter the event as a club meant registration with B.C. Athletics. Alan Carr and the 'President for Life' Peter Milley, (later to be named Iain Fisher) went and registered the Hershey Harriers as a club and entered a men's team in the road relay. Shortly there after the women entered and on later occasions we had 5 teams (40 runners). One year all 5 teams finished in the first 16 out of 300 teams. Thus we had our own club with a coach and the cheapest vest we could find to run in.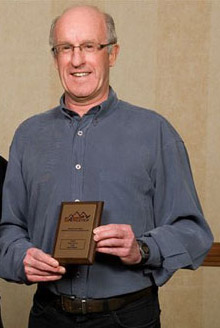 The name Hershey Harriers came about after Ivor Davies would travel to Seattle and Portland to compete. His five children wanted Hershey chocolate and would eagerly wait for this return for some treats, so why not the name of the club.
On January 9th 1989 Ivor Davies left Vancouver on an around the world trip as had retired from teaching and now coaching. Jerry Tighe assumed the reins and is now in his 20th year of Hershey coaching. Ivor Davies had been a coach, B.C. Athletics official, club administrator organizer for 45 years. He is an honorary life member of the Vancouver Olympic Club and was one of the originators of the Lions Gate Road Runners. He had an enormous influence in the sport and has left a legacy of others from the club wishing to coach and organize. Jerry Tighe, Darcie Montgomery, Cindy O'Krane and Art Boileau are all carrying the coaching torch now. Frank Reynolds was a high performance coach until his passing in December 2007. In 1995 and 1996 in Montreal the women's team won the Canadian Cross Country Team title and then repeated in their home park in 1997 at the Brockton Oval area of Stanley Park.
The club has compiled a history of performances of those who have represented Canada. Now with the addition of new younger members the group is looking forward to many new high performances and the possibility of more competitors representing British Columbia and Canada.
Jerry Tighe
Coach Senior Group
Honorary Sr Coach…….for Life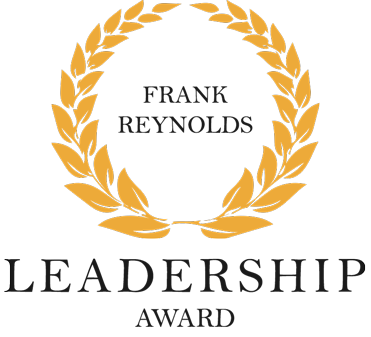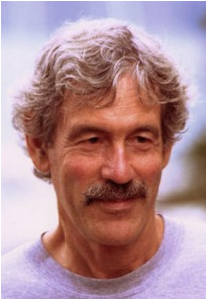 This award is presented to the top male and top female in the club that represent the values, opinions and beliefs that was the foundation of Frank's coaching philosophy. Frank was fully invested in making his athletes not only better athletes, but better students, and people as well. He would go above and beyond what most coaches will do to help them achieve their goals in athletics and life. Frank stressed and educated his athletes on the importance of focusing on the process of development and how they performed in competition rather than the results or outcomes they achieved. Frank took the time to get to know and understand each of his athletes, their strengths, weaknesses, abilities and skills, and with this he developed his approach to coaching them. Frank believed in teamwork, and frequently reminded us that TEAM stood for "Together Everyone Achieves More". This is a quote from one of Frank's former athletes that describes which this award represents.
"Frank was not looking to make amazing runners but amazing people, and if he managed to do both at once then that was just a bonus. He loved the fact that sport instilled so many more great life qualities into a person that could be applied to all situations."
"TEAM – 'Together Everyone Achieves More'
"Focus on the Process not the Outcome"
Frank Reynolds
Previous Winners
| Year | Female Recipient | Male Recipient |
| --- | --- | --- |
| 2010 | Lindsey Butterworth | Devin Rajala |
| 2011 | Lindsey Butterworth | |
| 2012 | Ailey Jarvis | James Miles |
| 2013 | Nicole Hutchinson | Cameron Davitt |
| 2014 | Nicole Hutchinson | Stefan Biro |
| 2015 | Annelise LaPointe | Stefan Biro |
| 2016 | Megan Roxby | Charlie Dannatt |
| | | |

Ivor Davies Founders Award
Previous Winners
| Year | Recipient |
| --- | --- |
| 2016 | Megan Roxby |
| | |